To register, you must have received a confirmation of acceptance of your application from the organizing committee (from the email community@francescoeconomy.org). If you have not received ANY answer to your application (always check your SPAM folder), please write to community@francescoeconomy.org.
To access in this reserved area, please use the USERNAME and PASSWORD that we sent you by email.
If you can not find the email with your
password, please
:
1- go till the end of this page
2- Click on LOGIN
3- Select "Lost your 
password
".
4- You will go to the reset 
password
 area. Once there, enter your email address (the email address where we sent you a confirmation email for your participation, that is your username)
5- You will receive a link to create a new 
password
 via email.
Registrations were only possible before the month of February. 
Here you will find important information:
We are confident about your attendance on the new scheduled dates!
That's why we inform all participants that all the bookings made through the tour operator that collaborates with the Committee were automatically postponed and under the same conditions established and confirmed for the event in March:
For the pre-event: from the evening of November 16 to 21, 2020
For the event: from the evening of November 18 to 21, 2020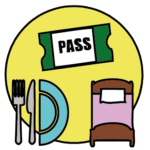 The only fee to The Economy of Francesco is 295€. The price includes accommodation, meals and participation in all activities.
The costs of the pre-event are paid by the organization and do not represent an extra cost for the participant.
There are no reductions on the quota in the case that accommodations or meals are not availed of.
If you got a grant, you should have used your grant code before you made the payment.
All participants are invited to live the complete experience suggested by the organization (including meals and lodging) to be able to participate also in the sharing beyond the program in informal and convivial moments that are an integral part of the event.
The arrangement of the participants in the accommodation is managed by the organization in rooms of two or 4-6 beds.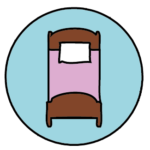 EXTRA COST – SINGLE ROOM
If you needed a single room accommodation you must requested it by paying a premium.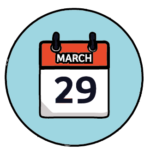 EXTRA COST – EXTRA NIGHT
Overnight stay after the last day of the event can be added at an extra cost of 40€ (dinner of November 21 and breakfast of November 22, included).
All accommodation services (accommodation, subsistence and extra services) are not provided directly by the Organizing Committee, but by specialized tourist operators.
As a participant, you are invited to join the online community!
If you have not received the invitation yet, please write to: community@francescoeconomy.org (full name and village to which you registered) and we will send you the invitation!